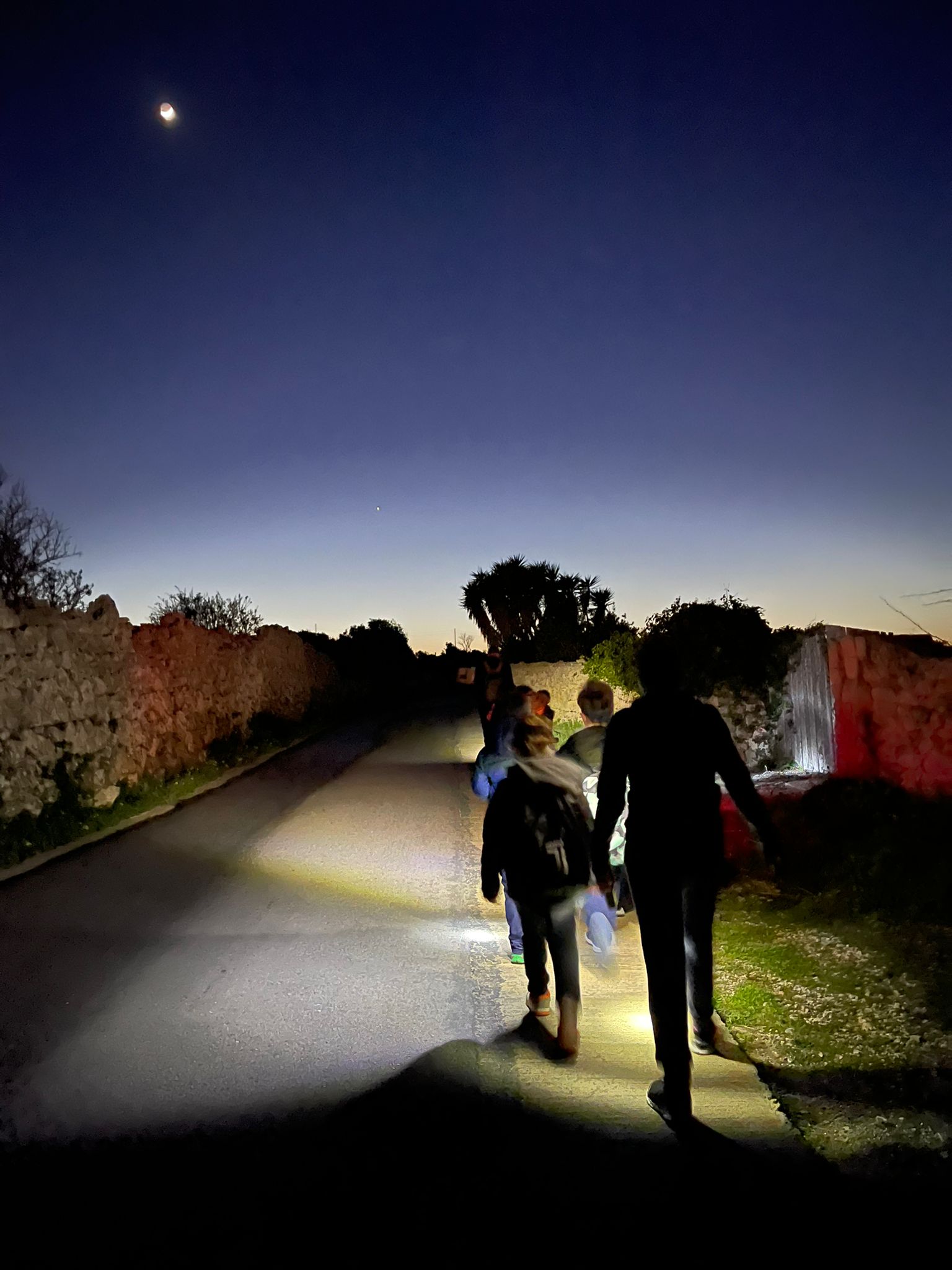 Night Outdoor Adventure
Activity:
The group will explore nature, learning how to observe and capture a moment in woodlands throughout a photo scavenger hunt.
The adventure trail will take us deep into the woodlands exploring beautiful caves, practicing potholing and climbing for beginners.
Goal: Educational event that gives participants a hands-on learning experience of our natural resources and trees. Besides during trekking we promote leadership and cooperation. Pot holing and scavenger hunt promote independence, resilience and confidence.
Please note that places are limited.
Via WhatsApp: +356 79211711
or
online: https://whiz.com.mt/contactus/